Hello!
My name is Kason Bloom. I am a missionary to Ecuador, husband to my wonderful wife Bethany, and the proud father of my son Jaxon. On this blog, I would like to share with you some of the things that I am learning as a missionary, father, and Christian. 
I believe that one of the most significant factors in us accomplishing things and getting things done in our lives is motivation or energy. I think that most of us can make time for the things we want to do. However, a more significant obstacle than time is energy or motivation.
BEST POSTS FROM KASON BLOOM
EDITOR'S PICKS
Why You Need a Mentor
I believe that one of the greatest keys to success in life is having a mentor. Learning from someone by working or training with them is by far the best way to learn. Sadly, today many times the focus of learning is on attending classes or getting a degree. These are good things, but the truth is that the classroom can only teach you so much. The most effective way to learn is by doing, and you need a mentor to give you hands-on instruction and guidance.
Best Missionary Biographies to Read
It has been said, "You will be the same person in five years as you are today except for the people you meet and the books you read." I know that this quote has been true in my life.
SUBSCRIBE NOW
Subscribe to my blog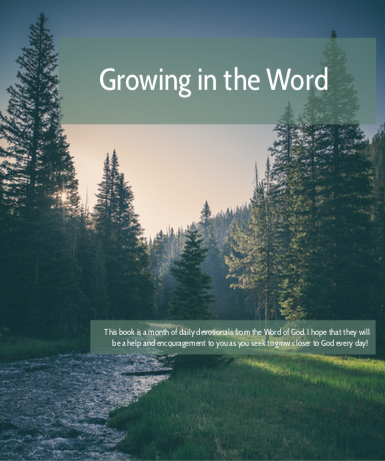 Growing in the Word
Thank you so much for visiting my site. I would like to give you my book, a 30-day devotional for free! Subscribe now!
INSTAGRAM
JOIN OUR INSTAWORLD
Something is wrong.

Instagram token error.
Powered by Maiasite | Kason Bloom