Thinking Correctly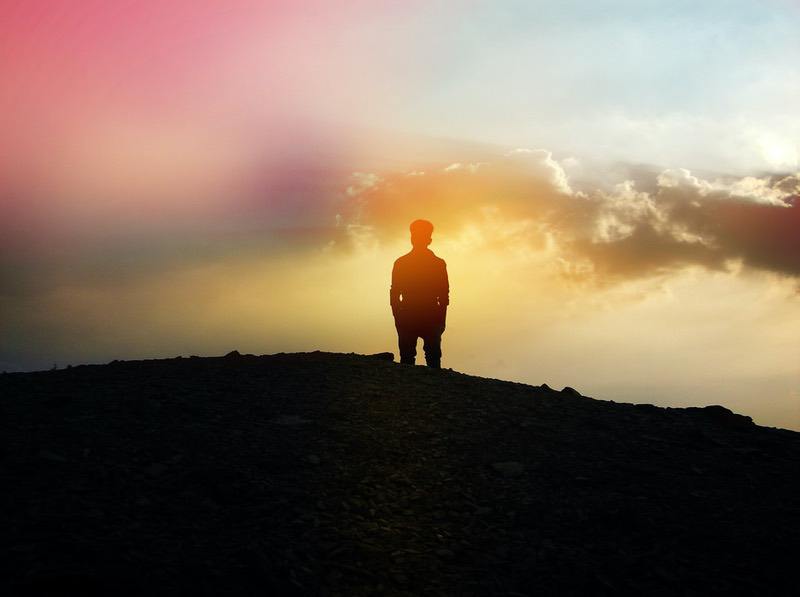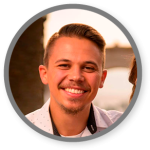 Something that I have learned from my time in quarantine is the importance of thinking correctly. Our thoughts control how we perceive reality. Have you ever thought about a comment that someone made about you on a group chat, in person, or on Facebook, and after five minutes of thinking, you are now sure that the person who commented is plotting to destroy you and your life? Well, I have done this before because I didn't control my thoughts. In an hour or two, I realize that I was just thinking crazy, and the reality is that the person who commented didn't mean anything by it. Because of this we often have problems in our marriages and our relationships. Because I fail at a task or project, I begin to think that I am a loser, and it is better not even to attempt anything. I know these thoughts are wrong, but it is not always easy to control them. I would like to share a few things that I am trying to do to help me think correctly.
One – Fill my mind with the Word of God. The Bible says in Hebrews 4:12, For the word of God is quick, and powerful, and sharper than any twoedged sword, piercing even to the dividing asunder of soul and spirit, and of the joints and marrow, and is a discerner of the thoughts and intents of the heart. The Bible is powerful, and it can change our thoughts and minds. Reading the Bible every day is a great way to reset my mind. If I don't get in the Bible every day or miss several days of Bible reading, my thinking will be off. I need God's direction to help me think the right thoughts.
Two – Have a schedule. I am sure that you have heard the old saying, "Idle hands are the Devil's workshop." I think this is even more true with our minds. It doesn't mean that we must always be busy, but I believe that it does mean that we should plan out our days. The Bible says that our lives are like a vapor, and we only have a short time on this earth, so we should be intentional with our time. I have the biggest problems with my thoughts when I am not doing anything. We should plan out our days and use our time well. I think this is especially true during a time like we are living in with the coronavirus. We don't have to do anything, so we do nothing, and our thoughts go wild.
Three – Realizing that I am a servant. The reason most of the time that I have problems with my thoughts is because I am thinking about myself and how things will affect me. The Bible says that Jesus came to this earth to serve others, and I believe that we should follow his example. What that guy said made me look bad, so now I have to respond. I am worried that I might get sick, so I am going to think about all the ways I could get infected and live in fear. My wife just said something that made me feel not appreciated, so I am going to think of all the other ways that she is not a good wife. We are worried and thinking incorrectly because we are thinking about ourselves. However, if we realize that we are servants, then it will be easier to think correctly. So what if my wife doesn't appreciate me. I am a servant. So what is someone makes a disparaging remark about me? I am a servant. So what if I get sick. I am here to serve and am going to do what I should do to help others and not live in fear.
Controlling our thoughts is one of the biggest battles that we will face in our lives. Our thoughts determine our actions, so winning this battle will allow us to live a victorious life. We are shaped by our thoughts and become what we think. So think correctly.
[et_pb_section fb_built="1" theme_builder_area="post_content" _builder_version="4.21.0" _module_preset="default"][et_pb_row _builder_version="4.21.0" _module_preset="default" theme_builder_area="post_content"][et_pb_column _builder_version="4.21.0" _module_preset="default" type="4_4" theme_builder_area="post_content"][et_pb_post_title _builder_version="4.21.0" _module_preset="default" theme_builder_area="post_content" hover_enabled="0"…
Read More
SUBSCRIBE NOW
SUBSCRIBE TO MY BLOG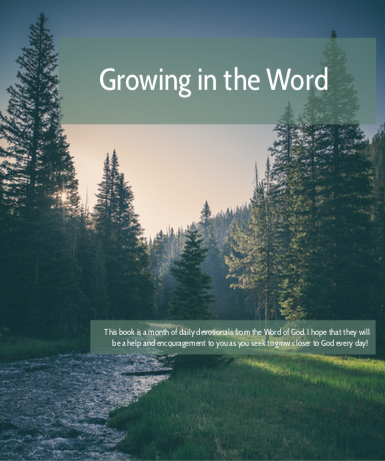 Growing in the Word
Thank you so much for visiting my site. I would like to give you my book , a 30-day devotional for free! Subscribe Now